This year I was blessed to be able to work with the Pre-K students at my school.I LOVE working with this population and find it both fun and challenging. I wanted to share the pros of doing push-in therapy with Pre-K students and how it works for me.
Push-in therapy, especially at this age, allows for easier generalization /carryover to the the "real world". Children are in school 7-8 hours a day with their teachers and assistants, so it is important to teach other professionals strategies to use daily in the classroom. Most Pre-K rooms are language rich anyway, so teaching teachers and assistants how to incorporate or monitor specific goals within routine activities is important.
More therapy time and less behavioral issues: It is also important to remember that transitions are often difficult and time consuming for these students. Moving them out of their daily environments may create behavioral issues which takes away from valuable therapy time. Although you see them weekly, moving them to a new environment with someone they don't see daily may make them uncomfortable and require extended time to acclimate them to you and their new surroundings.
PK rooms are full of language opportunities! Every time I walk into the Pre-K room at my school it puts a smile on my face. I love to play and there are tons of toys for me to get my hands on. Children learn best through play, so doing some student led therapy is perfect in Pre-K rooms.
While all of those pros sound great, most of us struggle with how to push in to a classroom, what to do, and what it should look like. Well, simply put, It can look different any where you go. Make it your own!
I push in 2 half days a week, One of those days is in the morning from 9:00-11:30 and the other is afternoon from 12:00-2:00. I usually run part if not all of circle time and then a language center. However depending on the student, I have also done student directed therapy.
So..... here are some of the things we do: Most of my little guys and girls work on basic communication skills (requesting, protesting, imitating environmental sounds, labeling, matching, and following simple directions). Circle time incorporates most, if not all of these skills. We use TONS of visuals. Students are given multiple opportunities to make choices and requests.
During circle time we use vocabulary cards for labeling and matching picture to picture. We also have themed vocabulary objects hidden in a mystery box from Lakeshore Learning, so students take turns pulling objects out of the box and matching object to picture. Last, we have them receptively identify vocabulary. This activity is also good for teaching children to take turns, and follow simple commands "give me", "show me", "put in".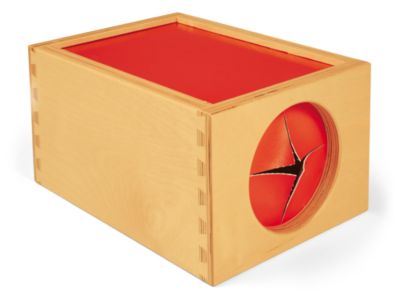 During center time I work with students either in groups of two or independently and cover specific skills that each child needs explicit instruction in. I use a lot of toys which I have listed a few below, as well as interactive books with my students.
Here are some of the activities/ toys I have found most useful with my kiddos:
Cookie Monster Count and Crunch: This toy is great for searching for objects out of sight, requesting, early sounds and syllables.
Wind up toys: requesting, joint attention
Bubbles: Who doesn't get excited about bubbles. It's one of my favorites to use. Bubbles are great for requesting, eye contact, tracking, prepositions, turn-taking, early sounds and syllables.
Feather duster: requesting, eliciting an emotional response
Ball drop: requesting, turn-taking, verbs, early sounds
Pop-Up Pirate, Zingo, Building Language Lotto: Turn-taking, vocabulary, joint attention, matching
Do you do push-in therapy and have other activities and toys you have found useful? I would love to hear some of your great ideas! Leave me a comment.